BACA is the creation of next-gen trailblazers Director Jennifer Brown and Winemaker Alison Frichtl Hollister. Their respective entrepreneurial and artistic talents come through with every sip.

"Zin is old California and we are a young Californian winemaker and vintner. Our generation is searching for and attracted to history and that's why we're excited to make a variety that's from here."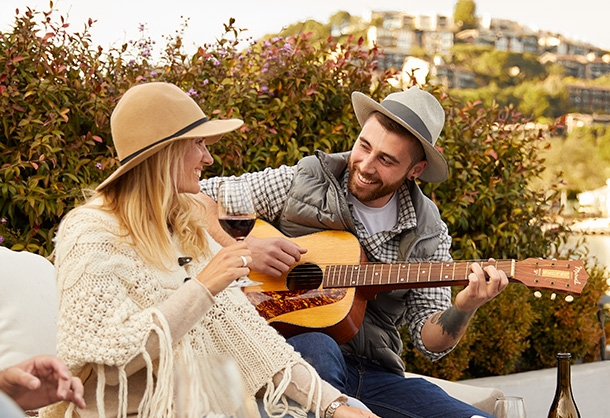 So let's drink wine.
Let's laugh with hearty abandon. Let's cheers to a day well worked and a night full of stars. And, above all, let's have fun.
We're always up for an adventure.
Here at BACA, we're big on embracing the moment. On living fully and wonder-filled. We have a hunch you do, too. So sip some BACA, take in today, and try to solve our puzzle. It just may surprise you.
A little bit of fun – that's what BACA is all about.
Feeling like you deserve VIP treatment, exclusive wines, discounts and more? Join the club.
Join the club.